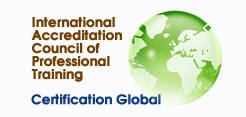 PARTNERSHIP WITH IPSJ
Internet Paper Sanction of Journal (IPSJ) is an action team worked in partnership with the International Accreditation Council of Professional Training (IACPT).

The cooperative relationship between both organizations who agree to share responsibilities for achieving specific goal under mutual authority and agreement.

IPSJ is a leading global on-line information publisher, delivering quality content through innovative information products and services, as well as a trusted provider of professional publications worldwide.
LEGAL DISCLAIMER
By using our site you agree to our terms.
We do not guarantee that the information with IPSJ site will be completely accurate therefore the author, publisher or owner will not be held responsible for any errors, omissions or inaccuracies published. It is advised that all visitors check information provided on this site with a professional source.
.All information contained within this website is the property of IACPT and is not to be used without written authorization from IACPT.
.We link to sites purely on editorial merit. These will most often be free to access, but users may sometimes be asked to register or subscribe before viewing content.
.IACPT is not responsible for the content of IPSJ websites. This is because:
| | |
| --- | --- |
| | IACPT does not produce them or maintain/update them |
| | IACPT cannot change them |
| | they can be changed without the IACPT's knowledge or agreement. |
The inclusion of a link to IPSJ website from IACPT should not be understood to be an endorsement of that website or the site's owners (or their products/services).